MILITARY ∙ MEDICAL ∙ AEROSPACE ∙ ELECTRONICS ∙ SEMICONDUCTOR ∙ CONSTRUCTION
CERAMIC COATING SERVICES IN PHOENIX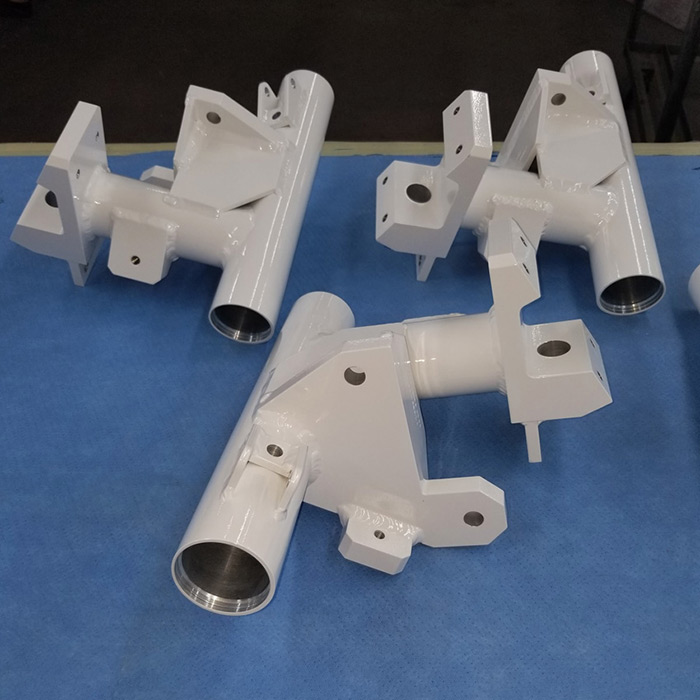 HIGHEST QUALITY CERAMIC COATINGS AND MORE!
If you're searching for a ceramic coating company in Phoenix, STP Performance Coating is here to help! Our quality ceramic coatings and high temperature ceramic coatings are great for a wide variety of applications. These applications include but are not limited to: non-stick coatings, internal engine coatings, header coatings, dryfilm lubricants, thermal barrier coatings, head dissipation coatings, and firearm coatings.
Contact us today for a free quote. We're always happy to help!
CERAMIC COATINGS WE PROVIDE IN PHOENIX
We offer the following types of ceramic coating services in Phoenix, Arizona.
DRYFILM LUBRICANTS
A high performance dryflim lubricant is able to offer lubrication film for reducing galling, friction, seizing, and sometimes help with heat discernment. Dryfilm lubricant provides a very low coefficient of friction due to being slippery. Reduced friction enhances the wear and extends overall part life while improving horsepower that is commonly lost because of friction. When dryfilm lubricant is applied to high performance parts, the operating temperature is reduced. The application of dryflim lubricants are able to reduce oil temperatures up to 30 degrees, enabling the use of thinner oils. A thinner oil is able to provide less drag while increasing horsepower. There are numerous mechanisms that can benefit from these coatings, including: intake and exhaust valve gears, cams, shafts, valve springs, push rods, rocker arms, pistons, lifters, transmission gears, engine bearings, hydraulic fittings, differential gears, fasteners, seat belt mechanisms, slide mechanisms, and cables.
NON-STICK COATINGS
Many applications include Polytetrafluoroethylene (PTFE), which is s synthetic fluoropolymer. PTFE provides a very low coefficient of friction commonly used for non-stick coatings in cookware and pans. In addition, PTFE is a coating that is chemical resistant used in piping and containers of corrosive and reactive chemicals.
There are many types of non-stick coatings, including Halar coating, Xylan coating, Emralon coating, PFA coating, and Kynar chemical resistant coating.
Non-stick PTFE coatings are available at STP Performance Coating for any type of application required, including chemical reistance, corrosion resistance, low coefficient of friction, unique electrical properties, high temperature resistance, high release DA approved, and non-wetting coatings.
HIGH HEAT CERAMIC COATINGS
It has been proven that high temperature ceramic coatings can improve horsepower. It is often called exhaust coatings, high heat coatings, or header coatings. A ceramic coating is a thermal barrier based coating that maintains heat within the header where it should be. Using a ceramic coated header is known to lower the temperatures under the hood up to 200 degrees F. Therefore, those expensive plug wires, plastic parts, valve cover gaskets, wiring, hoses, or other parts that are sensitive to high heat will last longer. High temperature ceramic applications from STP Performance Coating is able to handle temperatures up to 2000 F. In addition, our thermal barrier ceramic coating is durable and offers great protection against corrosion, chipping, discoloration and rusting.
THERMAL BARRIER COATINGS
With the application of thermal barrier coatings, the heat transfer of components can be greatly reduced. The use of thermal barrier ceramic coatings is common within automotive, heavy equipment, commercial trucking, and performance racing industries. In addition, the high performance thermal barrier coating is able to improve the performance, while reducing the overall maintenance expenses, and protects from corrosion. When choosing thermal barrier coating from STP Performance Coating, your heat transfer can be altered up to 15%, depending in the application. Thermal barrier coatings is a great option for combustion chambers, valve faces, and piston domes.
HEAT DISSIPATION COATINGS
Heat can be transferred away from substrates using heat dissipation coatings, which results in enhanced efficiency, longevity and performance of the coated part. In addition, the thermal conductive ceramic bonded coating can assist with preventing damage and corrosion in relation to solvent and chemical attacks. The application of heat dissipation coatings is commonly used within electronics and transportation industries for reducing residual heat from the various components. Heat dissipation coatings are great for brake drum oil coolers, radiators, differentials, transmission coolers, transmission cases, heat exchangers, lighting equipment, and air conditioning condensers.
FIREARM COATINGS
The application of ceramic firearm coatings is able to offer a high quality and long lasting finish or any firearm or gun accessory. A firearm ceramic coating is corrosion resistant, durable, and offers an unmatched level of hardness. In addition, thee firearm coatings are resistant to many chemicals and solvent. Ceramic firearm coatings offered by STP Performance Coating help to enhance the reliability and performance compared to conventional finishes. There are various color options available, including desert sand, sniper grey, O.D. green, patriot brown, tungsten grey, titanium, graphite black, and of course pink.
INTERNAL ENGINE COATINGS
High performance coatings are provided by STP Performance Coating for piston skirt which reduces friction, while preventing piston skirt scuffing and extending the life of piston ring seals. The rotational mass can be reduced when high performance coatings are applied to transmission and crankshaft gears. Basically, when in operation an uncoated gear or crankshaft will pick up oil as the part increases in size and weight, causing horsepower loss. Furthermore, high performance coating is a great option for aerospace, military, and racing industries.
HEADER COATINGS
High temperature ceramic coatings are available for your exhaust system and provide a beautiful finish as well as dramatically lowered radiant heat.
Radiant heat temps can drop by as much as 300 degrees from items such as headers!
CERAMIC COATING SERVICES IN PHOENIX, ARIZONA
We proudly offer the highest quality ceramic coatings for a wide variety of applications. These performance coatings are formulated for the specific applications to ensure durability and efficiency. If you would like to receive a free quote for ceramic coating in Phoenix, Arizona, give STP Performance Coating a call today at (602) 276-1231.