MILITARY ∙ MEDICAL ∙ AUTOMOTIVE/OFF-ROAD ∙ ELECTRONICS ∙ SEMICONDUCTOR ∙ CONSTRUCTION
DRY FILM LUBRICANT SERVICES IN PHOENIX, AZ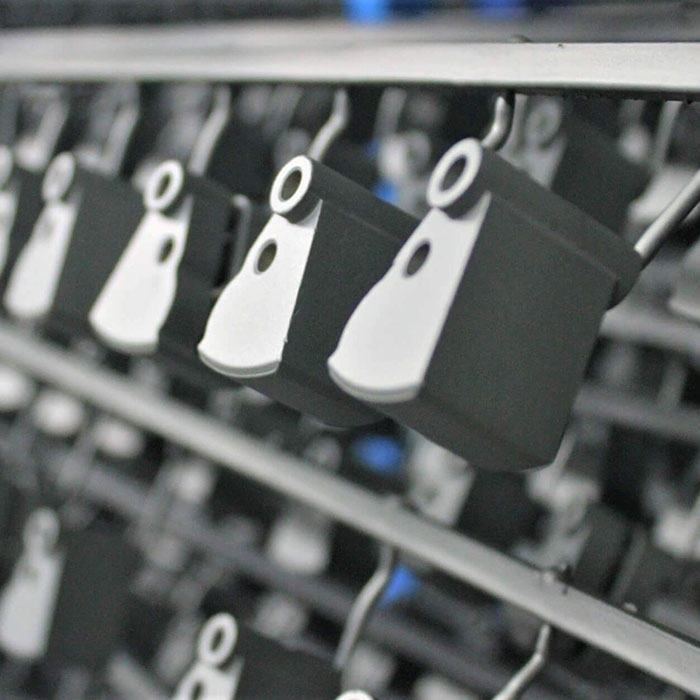 HIGHEST QUALITY DRY FILM LUBRICANT SERVICES AND MORE!
If you are searching for "dry film lubricant Phoenix" or "dry film lubricant near me", STP Performance Coatings, LLC! A company that you can trust, we also include an adviser. Our company provides a dry film coating (lubricant) service to all diverse industrial applications for various metallic and nonmetallic substrates. Our company has high-end process control, and offer you the distinctive combination of our knowledge of applications and a deep perspective of engineering, with the ability to tailor the services we offer to meet with your needs, regardless if you are seeking a chemical, abrasion, or a corrosion resistance, want reduced friction, increased lubricity, or improved wear.
WHAT ARE DRY FILM LUBRICANTS?
Dry Film Lubricant are also known as solid film lubes or dry lubes. They provide protection during movement from any damage which could occur. They also help in reducing wear and friction. Anoplate is typically sprayed on, a lot like spray painting, although, they can also be dipped. The most common dry film lubricant are inorganic compounds of molybdenum disulfide, also known as MoS2, and graphite, with polytetrafluoroethylene (PTFE). These have extremely high lubricating properties which allow the applications to be put wherever you wish to reduce the friction and do not want any wet oils or grease to be present. Although they can be used to replace the oil and grease, occasioanly being used as back-up to lubricants. This helps avoid failure due to lack of additional grease.
DRY FILM FEATURES
Extremely high properties of lubrication
Dry, similar to Teflon when compared to grease and oil
Offers protection against corrosion with longer life
DRY FILM APPLICATIONS
Slide mechanisms, cables and fasteners
When sacrificial break or protective coatings are needed
When applications of conventional lubricants is difficult
Rotating and sliding motions need applications
INDUSTRIES WE PROUDLY SERVE
AEROSPACE
MILITARY & DEFENSE
HEAVY EQUIPMENT
ENERGY & POWER GENERATION
CHEMICAL & PETROLEUM
FOOD PROCESSING
MEDICAL & DENTAL
PRINTING & TEXTILES
PHARMACEUTICAL
PACKAGING & HANDLING
MOLDS & DIES
SALVAGE & REPAIR
MINING & ELECTRONICS
INDUSTRIAL APPLICATIONS
AND MORE…
RECEIVE A FREE DRY FILM LUBRICANT SERVICES ESTIMATE
We take pride in ourselves for becoming a proven supplier, having key accreditation's and also, industrial approvals. We are the chosen supplier for several bigger corporations that are well established. We have the ability to accommodate parts in all sizes and of any volume. We are also capable of completing the process with very little lead time and we will even expedite our services.
If you are interested in learning more regarding the processes we use, and/or the different types of lubricants that may fit your needs, please check below or contact us at STP Performance Coating. Receive a free dry film lubricant services estimate by filling out our contact form or by giving us a call today at (602) 276-1231.