MILITARY ∙ MEDICAL ∙ AEROSPACE ∙ ELECTRONICS ∙ SEMICONDUCTOR ∙ CONSTRUCTION
CERTIFIED COATING PROCESSES IN PHOENIX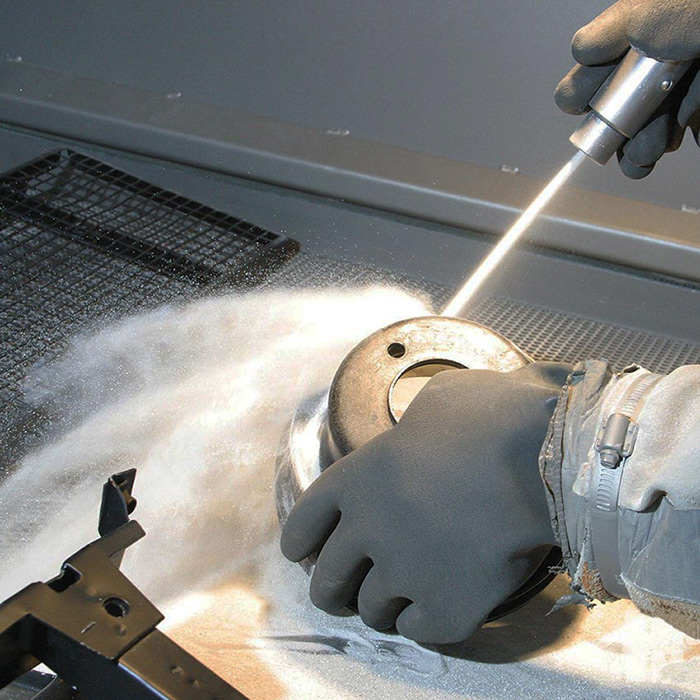 A DEDICATED TEAM WITH YEARS OF EXPERIENCE!
With our dedicated team of engineers and accumulative years of experience, we have the answer that is right for you. Our number one priority is a satisfied customers.
The best sign of a good business is your repeat customers. We build partnerships with our customers to find the most cost effective, best possible solution.
Contact us today for a free quote. We're always happy to help!
FIND WHAT'S RIGHT FOR YOU
AUTOMATED MEDIA BLASTING
Also known in the industry as sandblasting, is the operation of forcibly propelling a steam of abrasive material against a surface under high pressure to smooth an otherwise rough surface, it can also be used to shape a surface and remove contaminants.
PAD PRINTING
This printing process can transfer a 2-D image onto a 3-D object. This is accomplished using an indirect offset printing process that involves an image being transferred from a silicone pad onto a substrate. It allows you to print with very fine details, and irregular shapes in very high quality.
SCREEN PRINTING
This technique, also known as silkscreening, utilizes a mesh to transfer ink onto a substrate. A blade or squeegee is moved across the screen to fill the open mesh apertures with the ink, a reverse stroke will cause the screen to touch the substrate momentarily along a line of contact.
DRY FILM LUBRICANTS
These materials which despite being in solid phase, are able to reduce friction between two surfaces. It offers a clean method of lubrication. The two common dry lubricants are graphite and molybdenum disulfide. They offer higher temperature sustainability than oil based products.
CHEMFILM – CLEAR & YELLOW
Also known as chromate conversion coating, is a process for coating aluminum, with a chromium based compound. It offers excellent atmosphere corrosion resistance and is also used as a primer coat for painted parts.
CLASS "A" BOOTH
This is the highest quality level of industrial painting. This finish offers the fewest surface defects and most consistent color and gloss. An example is a refrigerator door, or automobile hood. This type of paint requirement must be clearly identified by the potential customer.
PRECISION MASKING
STP masking department is one to be proud of. We consider this area of STP to be a personalized service, as each part is handled with kid gloves. This process through which an area or several areas of a part is masked off, and protected from the finishing process.
GRAPHIC LAYOUT
More information on this service coming soon!
OUR GOAL IS TO ADD VALUE INTO EVERY PROJECT WE DO WHILE DELIVERING PROFESSIONAL EXPERTISE, EXCEPTIONAL CUSTOMERS SERVICE AND QUALITY PRODUCTS.