MILITARY ∙ MEDICAL ∙ AEROSPACE ∙ ELECTRONICS ∙ SEMICONDUCTOR ∙ CONSTRUCTION
CHEM FILM SERVICES IN PHOENIX, AZ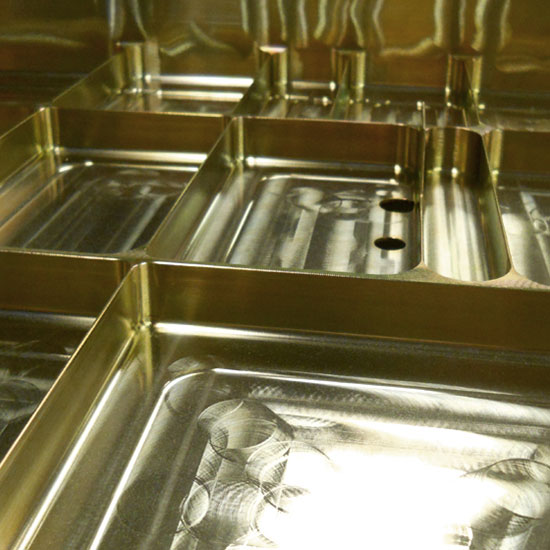 HIGHEST QUALITY CHEM FILM SERVICES AND MORE!
When you're searching for chem film or aluminum coatings near me in Phoenix, STP Performance Coating can help! Chem film is a chemical conversion coating which passivates aluminum. We proudly provide chem film coatings for the following industries: Aerospace, Aviation, Defense, Military, Maritime, Naval, and Electrical. STP Performance Coating is here to help you will all of your Chem Film needs.
STP Performance Coating can help you with whatever Chem Film needs you may have. To speak with one of our coating experts, simply give us a call at 1-602-276-1231.
We are Certified By Nadcap: "Our metal finishing services are certified and in accordance with military and/or major "prime" contractor specifications. Our services include Prime and Paint, Chemical Film, Passivation, Dry Film Lube, and Powder Coating. We work with major aviation companies including Raytheon, BAE, Lockheed, and many others for many of their aerospace and military process needs. We have been approved by the prime aerospace contractors and accredited by Nadcap and the Performance Review Institute. Our quality system is also approved by Nadcap." STP Performance Coating.
WHAT IS CHEM FILM?
Chem Film is a chemical conversion coating that is normally used to passivate aluminum. To passivate means to make a metal unreactive by altering the surface layer or by coating the surface with a thin layer. It also helps protect aluminum substrates from potential corrosion and works as a base for organic coatings with dimensions unchanged.
Alodine and Iridite are the trade names for a substance called Chem Film which is coating used to convert and passivate aluminum. This is a substance used to protect the substrates of aluminum, to keep it from becoming corroded. It is also used as the base in organic coatings as it stays at the same dimensions. The substance, Chem Film can be applied by either spraying, brushing, or dipping. It is also used in repairing minor damage to anodizing surfaces when used with Type II anodizing. However, this is not something that is used for decorative purposes as it results ends up being a dull yellow or, sometimes gray in color.
Chem Film is used in combination with various finishing techniques. It can and is used by itself often as well. The popularity of chem film is based on the great benefits it offers manufacturers. Read more below about how chem film may be right for your project.
1. CORROSION PROTECTION
The number one benefit of chem film is corrosion protection. It effectively protects the part against corrosion and can be used on a wide variety of materials. Best of all this protective coating does not increase the size of the part.
2. COST EFFECTIVE COATING
In addition to being durable chem film is relatively inexpensive. This makes it a leading coating where it keeps costs down and produces minimal waste. When a part doesn't need to be seen yet needs to be durable manufacturers choose chem film for it's low cost but high value. The low cost is especially attractive if your company has a large volume of parts that need to be coated.
3. GREAT FOR ELECTRICAL APPLICATIONS
Chem film is a great option for electrical applications as it does not interfere with electrical impedance. If the part you're having protected does need to conduct electricity it's critical that the coating not cause impedance. Chem film wins time and again for electrical applications because of this benefit.
4. HIGHLY ADHESIVE COATING
Chem film sticks to whatever it's applied to. That includes a wide variety of materials including metals, plastics, and much more. It offers a thin and stable protective coating which firmly adheres to the surface. Due to how well chem film adheres and how thin it is many manufactures choose it as a primer when paint will be later added.
HOW IS IT APPLIED?
Chem Film is applied by brushing, spraying, or dipping. Sometimes, it can be applied alongside Type II Anodizing which and also be used to repair minor damages on anodized surfaces. The coating results in a dull, grey or clear yellow, and not made for decorative use.
CHEM FILM APPLICATIONS/INDUSTRIES
Chem film is used in the Aviation/Aerospace industries for repairing anodized surfaces and can also be used to protect from corrosion on aluminum aircraft parts and components. It's also used in the Military/Defense industry as a base coating for CARC paint that is usually applied to ordnance (mounted guns/artillery), tactical equipment and military vehicles. Furthermore, Chem Film can also be used in the Naval/Maritime industry as corrosion protection for salt water environments. Lastly, the Electrical Industry uses Chem Film for corrosion protection on electrical housings.
AEROSPACE/AVIATION
Brush-on Chem Film is used when repairing any anodized surfaces, and for the protection from corrosion on all aluminum components of an airplane.
DEFENSE/MILITARY
Chem Film is being used for the base coat for CARC paint-on ordnance's, such as tactical equipment and vehicles.
MARITIME/NAVAL
Chem Film is being used in the electrical industries to protect housings in the machinery from becoming corroded.
THESE COATINGS ARE CATEGORIZED BY THE FOLLOWING TYPES AND CLASSES
TYPE I
This type consists of compositions which contain hexavalent chromium. It is a chemical film that is either brown or gold in color, however, there are cases where the color can be clear or as having no color.
TYPE II
This type consists of composition that contains no hexavalent chromium and it generally appears clear or as having no color.
CLASS 1A
This is a chemical conversion coating that provides the preventative measures against corrosion of unpainted surfaces, improving the adhesion on paint finishing systems of aluminum, as well as aluminum alloys.
This type of metal surface coatings can be used on things such as: the tubing and component structures of paint finishes that are not required for interior surfaces, however, that are required for exterior surfaces.
CLASS 3
This is a chemical conversion coating that provides the preventative measures against corrosion on electrical and electronics that have a lower amount of resistant in their contacts, in relation to class 1A – coatings, and the anodic coating, and in accordance to MIL – A – 8625, which are required. The reason is that Class 3 – coatings are design to be thinner, which has made them more susceptible of corroding than the Class 1A – coatings would be. When it is going to be required for painting the areas around any electrical components, it is Class 3 – coatings needed for the improvement of adhesion for the paint systems that are aluminum or materials that are aluminum alloys.
MOST POPULAR CLASSES OF CHEM FILM
CLASS 1A
This class provides more resistance to corrosion, with adhesive properties but can't keep electrical conductivity maintained at the same time.
CLASS 3
This class provides more resistance to corrosion, having adhesive properties, but also keeps the electrical conductivity maintained at the same time.
SCHEDULE CHEM FILM COATING SERVICES