MILITARY ∙ MEDICAL ∙ AEROSPACE ∙ ELECTRONICS ∙ SEMICONDUCTOR ∙ CONSTRUCTION
CERTIFIED COATING SERVICES IN PHOENIX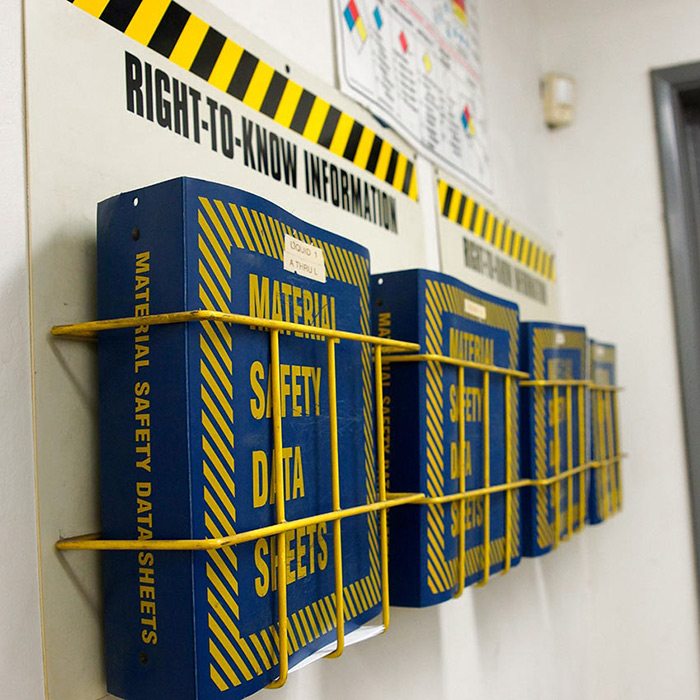 STP Performance Coating LLC, a provider of industrial finishing services, is committed to delivering finished product on time with a commitment to meet customer requirements while adhering to, and continually improving, our quality management system.
Customer Satisfaction of 90% or Higher
DMR Rate of 5% or Less
On-time Delivery of 90% or Higher
QUALITY CLAUSES
All of the following clauses apply to the STP Performance Coating, LLC (STP) purchase order. THESE REQUIREMENTS ARE CRITICAL. Failure to comply with any specified clause is cause for rejection of merchandise and for withholding of payment for goods and services.
1. Materials and/or processes to STP's aerospace customers and/or government specifications are noted on the drawing for the material and/or processes on this order. Certification of Conformance to these specifications is required with each shipment of material. The certification shall bear the signature & title of an authorized representative of the Seller. ADDITIONALLY: Material certifications for chemical and physical test reports are to be kept on file at your facility or at the Manufacturer's facility and furnished to STP upon request.
2. STP Performance Coating, LLC., and its Customers, and any regulatory agencies reserve the right of inspection to determine and to verify the quality of workmanship and materials at all stages of production at Supplier's facilities.
3. TRACEABILITY: The Seller shall provide & maintain a system of traceability on all material, components, and parts, using a form of Lot Control or Serialization.
4. HANDLING, PRESERVATION, CLEANLINESS & PACKAGING: Precision machined & manufactured parts on this PO shall be handled during processing & transportation within the Supplier's facility to ensure protection to prevent nicks, dings, scratches & other handling damage.
5. Changes in manufacturing process or outsourcing to an alternate supplier may not be implemented without priorwritten approval by STP. In addition, the use of nonconventional machining methods (i.e. electro chemical, beam, or discharge, abrasive jet, etc.) must also have prior written approval.
6. The Supplier shall maintain a calibration system, and it should be in compliance to MIL-STD-45662 and/or ISO 10012.
7. The Supplier shall maintain an Inspection System, and it should be in compliance to MIL-I-45208 and/or ISO 9000.
8. Inspection Sample size to be determined per MIL-STD-105 and/or ANSI/ASQC Z1.4.
9. Retention of quality records pertaining to this PO for Ten (10) years minimum.
10. When thesupplier wishes to apply for concession/waiver for nonconforming material/parts, contact STP buyer to receive request for waiver.
11. The supplier shall respond to all requests for corrective action on or before the requested response due date. Supplier shall maintain a documented system for determining root causes of documented defects and obtaining corrective action and preventive action both internally and from its suppliers.
12. When identified a Frozen Process: Process Documentation (eg. shop router, operation instructions) submittal is required with the FAI for approval. Once FAI approval is achieved; all processes associated with manufacture and/or processing of the part number(s) indicated shall be frozen. Changes in the approved process shall not be made without written approval from STP prior to implementation.
13. This purchase order may contain rated quantities certified for National Defense use and you are required to follow all the provisions of the Defense Priorities and Allocation System regulation (15 CFR Part 70) only as it pertains to the rated order quantities.
14. Supplier certifies compliance with the Clean Air Act of 1990, Section 611, 40 C.F.R., Part 82. This act requires warning statements for products containing or manufactured with ozone depleting chemicals.
SUPPLIER CLAUSES
The following clauses apply to all Supplier purchase orders.
1. Parts are considered clean upon receipt unless PO dictates a cleaning operation is required. Additional cost will be added for parts that are delivered unclean.
2. CHANGE ORDERS – all requirements listed on original order remain in effect, except for changes specified in the body of the change order.
3. Suppliers will not disclose, publish, or reveal any designs, specifications, or other informational materials to any other party without written consent from STP.
4. FOREIGN OBJECT DEBRIS/DAMAGE (FOD) PREVENTION – Suppliers shall maintain a FOD prevention program, and it should be in accordance with National Aerospace Standard NAS 412 to insure that no parts and/or materials contain any foreign contamination, embedded debris or other substance damage upon delivery to STP.
5. MSDS/SDS shall be made available for raw materials. Ship copies of updates as applicable.
6. SHELF LIFE – Supplier shall provide original manufacturing/cure date, and lot number(s), and the shelf life expiration date (if indefinite or no shelf life requirement, so state). In addition, forward any special storage/handling instructions. Supplier is responsible to determine if acceptance test report submittal is required in accordance with applicable material specification.
7. MSDS/SDS shall be made available for raw materials. Ship copies of updates as applicable.
8. SELLER shall be responsible for all losses, costs, claims, causes of action, damages, liabilities and expense, including attorneys' fees, all expense of litigation and/or settlement, and court costs, arising from any act or omission of SELLER, its officers, employees, agents, suppliers, or subcontractors at any tier, in the performance of any of its obligations under this clause.
CUSTOMER CLAUSES
1. LIMITATION ON LIABILITY. It is the responsibility of the customer to inspect the parts upon receipt of product (Receiving Inspection). Upon inspection, if it is determined that parts are defective or damaged, they must be returned to STP within five (5) business days after the shipment date. Parts returned to STP after the five (5) business days will be considered to have been received by the customer, and accepted at the customer's facility. Any further processing of parts will also constitute the customer's acceptance of parts, and held responsible for requested rework. In the event of any breach of non-material by STP, or one of its suppliers, the customer agrees that it's damages shall be limited to the amount actually paid per defective part to STP and agrees that it shall not be entitled to any consequential damages beyond which it has been paid.
2. STP and the customer agree to work together and negotiate in good faith to minimize any potential cost. The customer fully understands the established credit terms with STP and agrees to the proper payment in consideration of the extended cost.
EXPORT/CONFLICT MINERAL CONTROL
1. This Purchase Order/Agreement may be associated with items, data and/or services controlled by U.S. export control laws or regulations. Only U.S. citizens and permanent resident aliens (green card holders) may have access to said items, data and/or services without the authority of a U.S. Government export license, agreement or applicable exemption or exception.
2. SELLER agrees to comply with all applicable U.S. export control laws and regulations, specifically including, but not limited to, the requirements of the Arms Export Control Act, 22 U.S.C. 2751-2799, including the International Traffic in Arms Regulation (ITAR), 22 CFR 120-130; and the Export Administration Act, 50 U.S.C. app. 2401-2420, including the Export Administration Regulations, 15 CFR 730-774; including the requirement for obtaining an export license or agreement, if applicable. Without limiting the foregoing, SELLER agrees that it will not transfer an export controlled item, data, or service, to include transfer to foreign persons employed by or associated with, or under contract to SELLER or SELLER's lower-tier suppliers, without the authority of a U.S. Government export license, agreement or applicable exemption or exception.
OUR GOAL IS TO ADD VALUE INTO EVERY PROJECT WE DO WHILE DELIVERING PROFESSIONAL EXPERTISE, EXCEPTIONAL CUSTOMERS SERVICE AND QUALITY PRODUCTS.