MILITARY ∙ MEDICAL ∙ AEROSPACE ∙ ELECTRONICS ∙ SEMICONDUCTOR ∙ CONSTRUCTION
ABOUT OUR POWDER COATING SERVICES IN PHOENIX, AZ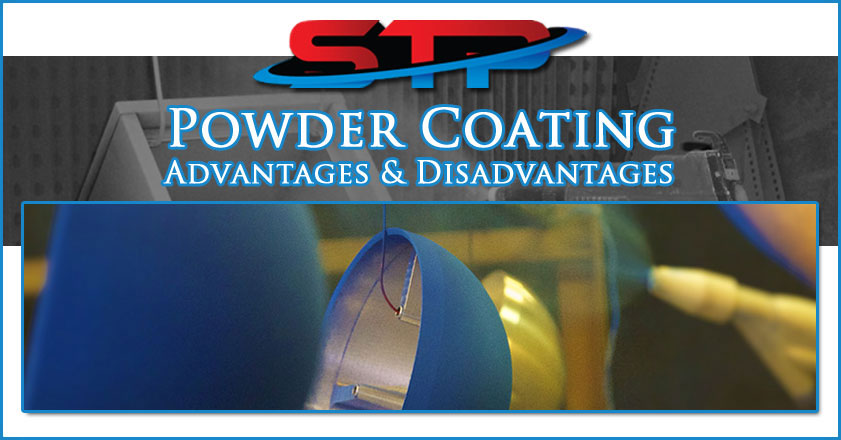 If you are searching "Benefits of Power Coating", "Advantages of Powder Coating" or "Disadvantages of Powder Coating", this post should help! The advanced method of applying powder coating is used for both protective and decorative finishes to any metal which is used by consumers and industry. The process uses a powder which consists of resin and fine pigment particles, electrostatically sprayed on the metal surface. This allows the powder particles to become charged and adhere to the metal surface while being electrically grounded, until the powder has heated up and smoothly fused with the metal in a curing oven. This provides a durable, uniform, attractive and high-quality finish.
ADVANTAGES & BENEFITS OF POWDER COATING
In North America, powder coating process is the quickest growing technology in adding finishes to products, and reflects more than 10% of all industrial based finishing applications. Learn more about the advantages of powder coating below.
IT IS MORE DURABLE
Powder coating provides businesses, consumers, and industries a long-lasting, economical, and durable finish with a range of color options available for nearly any type of metal.
In addition, a powder coated surface will be more resistant against scratches, chipping, wear, and fading compared to other type of finishes. There is nearly an unlimited selection of colors, including, glossy, high-gloss, flat, fluorescent, candies, clear, hammer toned, iridescent, glitter and wrinkle which are available.
The color will remain vibrant and bright much longer than other finishes too. The selection of textures range between a smooth surface to matte or wrinkled finishes, then there are the rough textures crated to hide imperfections in the surface.
PROTECTING THE ENVIRONMENT
In addition to powder coating providing a great finish, it is better on the environment compared to liquid painting finished that consists of solvents that are known to be pollutants of volatile organic compounds, also referred to as VOC's. However, powder coating does not contain any solvents, and it only releases very negligible amounts of VOC's, if any within the atmosphere. This means that finishers no longer have a need of purchasing and maintaining expensive equipment for pollution control. Read powder coating vs painting & which one is better.
IT CAN SAVE MONEY!
By eliminating VOC's while reducing waste will save money in the long-run while assisting companies in remaining in compliance and economically within U.S. Department of Environmental Protection Agency regulations. In addition, a key element within the growing powder coating market has focused on implementations of the control of stringent air pollution legislations that have been passed in the last 30 years.
DISADVANTAGES OF POWER COATING
Although powder coating has many advantages, it also has disadvantages as well, including the following.
WILL BREAK DOWN IF EXPOSED TO UV RAYS
COLOR CHANGE DIFFICULTIES
START UP COSTS ARE GENERALLY HIGH
DIFFICULT TO TOUCH UP WHEN MARRED
PART HAS TO BE GROUNDED IN ORDER TO POWDER COAT
LESS CONTROL OVER THE SPEED AND AMOUNT APPLIED
REQUIRES A BAKING PROCESS
LESS CONTROL OVER SMOOTHNESS
MUST BE PAINTED ELECTROSTATICALLY

REQUIRES AN OVEN, SPRAY GUN & BOOTH



WHERE IS THE POWDER COATING PROCESS USED?
There are thousands of different parts and products that use powder coating including the following.
APPLIANCES
Appliance companies often benefit from using powder coating applications on stoves, refrigerators, washers, dryers, dishwashers, air conditioners, water heaters, microwave ovens, and many other areas.
Many parts on washer and dryers are now powder coated instead of using porcelain enamel.
AUTOMOTIVE
Powder coating is used for many areas of the automotive industry, including hubcaps, bumpers, wheels, decorative trim, door handles, truck beds, accent parts, filters, radiators, and various engine parts. Auto bodies are starting to include a clear powder topcoat to help increase protection. Volvo and BMW are both using powder coating on modern models, while Chrysler, Ford, and GM are working on testing powder coating techniques.
ARCHITECTURE AND BUILDING
Powder coating is being used in the architecture and building markets for frames, aluminum extrusions for doors and windows, along with modular furniture.
There are various building and highway projects which use powder coating as well, including guardrails, light poles, fencing, posts, and signs.
EVERYDAY PRODUCTS
More and more daily products are being powder coated to increase the quality of finishes. These products include antennas, lighting fixtures, and electrical elements. Poser coating is used in farming on tractors and other types of farm equipment. Fitness industries use powder coating on golf cards, golf clubs, ski poles, bicycles, snowmobiles, and various exercise equipment.
Shop owners often use powder coating for their shelves, display racks, vending machines, and store fixtures. In the office, computer cabinets, metal furniture thumbtacks, mechanical pens and pencils, among other accessories are often powder coated.
Parents commonly use products that have been powder coated, including cribs, baby strollers, wagons, and metal toys. Homeowners also have powder coated items, such as snow blowers, lawn mowers, patio furniture, BBQ grills, electronic components, garden tools, toolboxes, bathroom scales, and fire extinguishers. These are all items that benefit from using a powder coat finish.
STP Performance Coating understands the many benefits of powder coating vs painting.and would love to give you a free estimate for your project. We provide the best powder coating services throughout the Phoenix Metropolitan area in Arizona including: Phoenix, Glendale, Tempe, Scottsdale, Laveen and more.