MILITARY ∙ MEDICAL ∙ AEROSPACE ∙ ELECTRONICS ∙ SEMICONDUCTOR ∙ CONSTRUCTION
POWDER COATING SERVICES IN PHOENIX, AZ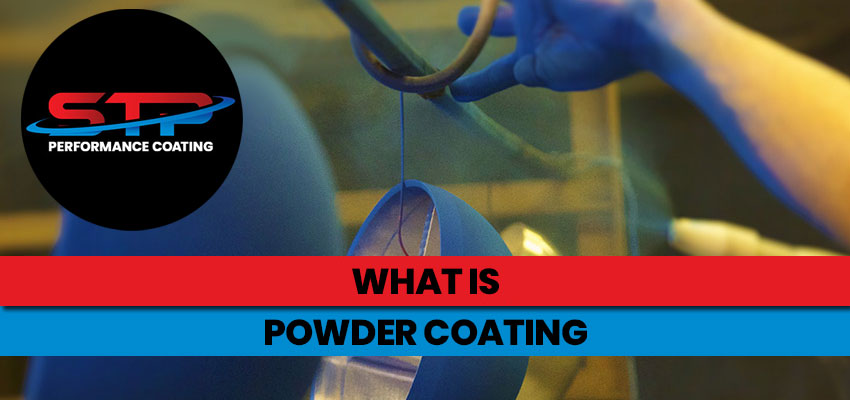 If you are Googling "What Is Powder Coating" or "How Does Powder Coating Work", this post should help clarify. The dry finishing process of powder coating was introduced to North America back in the 1960's, becoming very popular. Powder coating represents more than 15% of all the industrial finishing markets, as it can be used on a variety of different products. Everyday there are more companies beginning to realize that powder coatings give a durable finish of high quality, and it can improve inefficiencies, it is environmental compliant, while at the same time allows for maximized production.
Powder coating is used for functional purposes, which is protective, and it is also used for decorative finishes. Powder coating can be purchased in an unlimited spectrum of colors, and a wide variety of textures. The advancements in technology has given powder coating very good performance properties.
HOW DOES POWDER COATING WORK?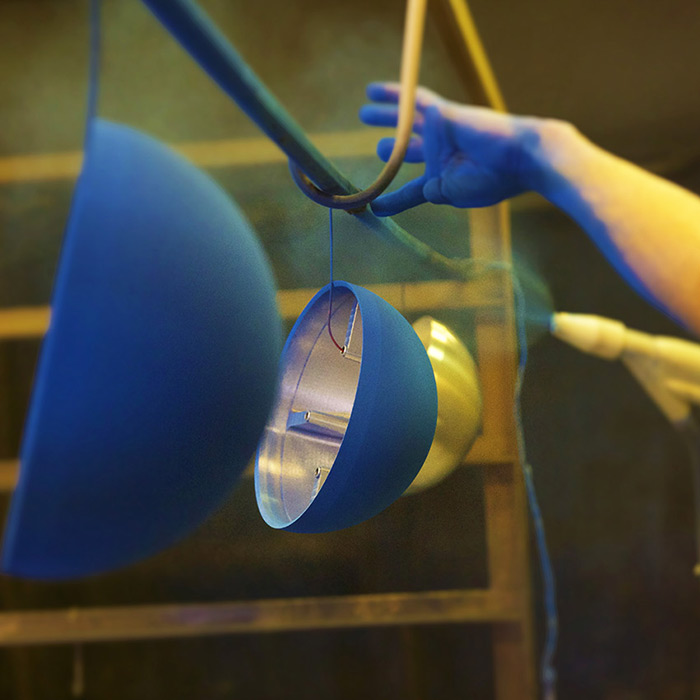 Powder coatings are a combination of polymer resin systems, curatives, leveling agents, pigments, flow modifiers, and several other additives. The ingredients are mixed as they are melted together, then the mixture is cooled down and grounded into a powder, kind of like the flour we use in cooking. Electrostatic spray deposition (ESD) is the process that is generally used in order to achieve a metal substrate in the powder coating or the application of it. This application method consists of using a spray gun that applies an electrostatic charge to the particles of the powder so the will attract the grounded parts.
Once the powder coating receives this application, all of the parts are then placed into a curing oven. The heat from the oven makes the powder coating have a chemical reaction, producing long molecular chains, which will not breakdown easily, causing it to result in high cross-link density. This is the most commonly used method for these types of applications for applying powders. Powder coatings are also applied to medium density fiberboard (MDF) and plastics, which are non-metallic substrates.
There are times when a powder coating will be applied while it is in the process of a fluidized bed application. This is done by dipping parts that are preheated into a hopper filled with fluidizing powder and the coating melts (made earlier from combining the ingredients given above). It depends on the type of powder used, the mass, and the temperature of the parts, as to whether or not a post cure will be needed. Regardless of the application process used, using the powder coatings will be easy, cost effective, environmentally friendly, and very tough.
POWDER COATING DURABILITY
Powder coating has a high quality finish and is used on thousands of different products that people come into contact with on a daily basis. Even rough and tough machinery get protection from powder coatings, as does various household items people depend upon daily. Powder coatings have more of a durable finish compared to liquid paints, and it also provides an attractive finish.
Products that have been powder coated have more resistance and the quality of the coating will not diminish from impacts, chemicals, moisture, ultraviolet lights, or from extreme weather. Which means that it is going to reduce the wear and tear on the products, decreasing risks of being scratched, chipped, accumulation of corrosion or abrasions, among other issues of wear.
Powder coating is tough, looks terrific, very durable, has its environmental advantages, and it is going to last for a very long time. Learn more about powder coating vs painting by reading this blog post.
STP Performance Coating understands the many benefits of powder coating. We provide the best powder coating services throughout the Phoenix Metropolitan area in Arizona including: Phoenix, Glendale, Tempe, Scottsdale, Laveen and more.