MILITARY ∙ MEDICAL ∙ AEROSPACE ∙ ELECTRONICS ∙ SEMICONDUCTOR ∙ CONSTRUCTION
POWDER COATING SERVICES IN GLENDALE, AZ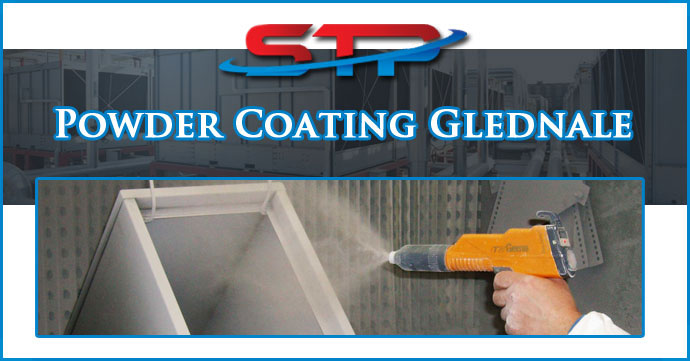 If you Googling the phrase "Powder Coating Glendale" while looking for industrial powder coating services near you, STP Performance Coating can help! Receive a free powder coating quote in Glendale by giving us a call today at (602) 276-1231.
Powder coating are coatings that are applied as a dry powder that is free flowing. It provides a high quality finish and is very durable finish that can be found on a variety of products. STP Performance Coating will offer plenty of powder coating services within the Glendale, Arizona area as well as neighboring cities. We offer more than 200 different colors that are in stock, and we can order thousands more. We have a variety of options of powder coatings like candies, clear coat finishes, metal flakes, semi-gloss, flat finishes, textures and glossy. We can match as well as accommodate each idea.
WHY CHOOSE POWDER COATING?
Powder coating is a paint of the future. It is much more superior than your average liquid paint and that is in almost every way. There are a lot of advantages when it comes to picking a powder coating over a liquid paint including the following.
•

COST EFFECTIVE & UV STABLE


•

SUPERIOR PERFORMANCE
•

ENVIRONMENTALLY FRIENDLY


•

VARIETY OF TEXTURES & COLORS
•

PROFESSIONAL APPEARANCE


•

LONGEVITY & DURABILITY
With a 42-foot oven, 3 standard sized cure ovens and multiple small batch ovens that we use for high temperature curing, we can complete larger jobs in a shorter time. Our curing line contains a multistage washer that will allow both liquid and powder to run on the line. This system gives time back to our customers.
POWDER COATING SERVICES IN GLENDALE, ARIZONA
Here at STP Performance Coating we will be your go to for all powder coating needs in Glendale, Arizona. Powder coating happens to be a great alternative to using liquid paint. It is a powder coating that is sprayed on that works great on metal surfaces that have to deal with a bunch of wear and tear. Whenever it is done correctly, it can handle years of abuse.
We are the leading powder coating experts for Glendale residents and have years of experience in this industry. If you have been on the market for durable powder coating for your parts, then we will be happy to help out. Automotive powder coating is one of our specialties. The whole process that many luxury and exotic car manufacturers use to create finishes such as the one on the $300k Ferrari, is the one we use. Powder coating is the best type of paint job for any car enthusiast.
Powder coating is an improved and newer type of metal painting and finishing process that has completely replaced liquid painting when there is a need for durable paint. For instance, your car rims will have a lot of wear and tear, and often will need to have a strong coating than something that can't handle a lot of damage.
Powder coatings are applied as a dry powder and the difference between this and liquid paint is that the powder coating doesn't need any solvents to keep the filler and binder parts in a liquid form. The powder is applied electrostatically and then cured in high heat to cover it. The powder coating will be thermoset polymer or thermoplastic. It is normally used to make a hard finish that is harder than your average paint. Powder coating is normally used to coat metals which is best for custom cars.
POWDER COATING APPLICATIONS
LIGHT FIXTURES
TRAILERS, RIMS & WHEELS
OUTDOOR FURNITURE
MOTORCYCLES & BICYCLES
FENCES & RAILINGS
METAL GATES
AUTO PARTS & CHASSIS
NUTS & BOLTS
ELECTRONICS
SEMI CONDUCTORS
MEDICAL & DENTAL
CONSTRUCTION
MILITARY & AEROSPACE
OFF-ROAD & AUTOMOTIVE
AND MUCH MORE…

THE POWDER COATING PROCESS
Powder coating a motorcycle, car or truck part does require the item to be pre-treated before it is ever coated. The pre-treatment is made from a mix of abrasive mechanical cleaning and chemical cleaning to prepare the surface for coating. Powder coating will turn out best whenever the coating or rust has been removed.
WHAT CAN OR CANNOT BE POWDER COATED?
Powder coating is done best whenever it is applied to metal parts, weldments, and assemblies. Things that are not metallic such as glass, wood, plastic, fabric, ceramic, and rubber can't be powder coated. Soldered items cannot be coated because of the high temperatures needed for curing.
BEFORE COATING
Before powder coating, all items are hung on a rack. This allows them to be coating completely. The application is done in a clean boot that will keep other powder colors and dust out. The parts are then electrically grounded and then the powder is applied using a sprayer that electrically charges the powder. Once the powder is charged, it attracts the grounded item.
AFTER COATING
Once the item is coated, it will be removed from the rack it is placed in a curing oven. Once the part is heated, the powder becomes a gel and flows over the item evenly to create a smooth finish. Once the powder has reached the curing temperature, cross linking happens. Once it is finished, the parts are placed in a place to cool and then used.
PLEASE NOTE – Powder coating won't always work for every situation.
For instance, if you are trying to match a certain color it will not work.
SCHEDULE POWDER COATING SERVICES IN GLENDALE, ARIZONA